Caritas Pakistan Lahore distributed 4 Auto Rickshaws to the families of demised persons of Gulshan Iqbla Park Bomb Blast, Lahore at Sacred Heart Cathedral Church on August 17, 2016. Earlier in the month of May 2016, we distributed cheques for financial support for medical assistance to injured persons of this incident.
These rickshaws were handover by His Grace Archbishop Sebastian Francis Shaw (Archbishop of Roman Catholic Church Lahore). His Grace assured the affectees that Roman Catholic Church is standing with the victims of Gulshan Iqbal Park Bomb Blast in this period of difficult time. He paid his gratitude to the Federal and Provincial Government, Civil Society Organizations, Government Health Department, hospitals' management and philanthropists who are facilitating these victims. He said that every citizen of this beautiful land must contribute in promoting brotherhood and peace. Mr. Amjad Gulzar (National Executive Director – Caritas Pakistan) said that Caritas Pakistan is standing and will always stand with the people in need. Our efforts for the betterment of the victims will be continued.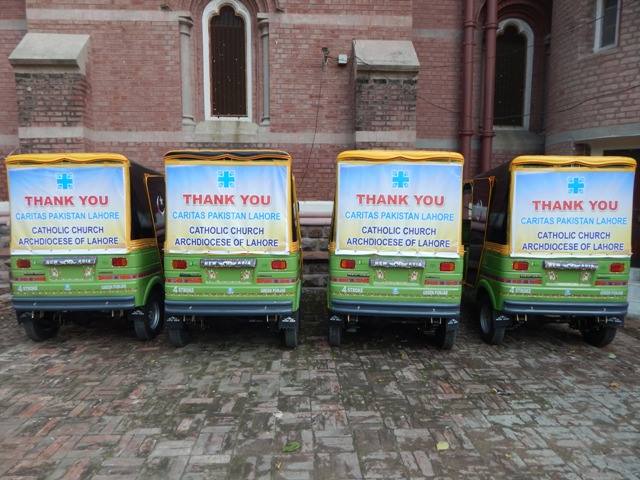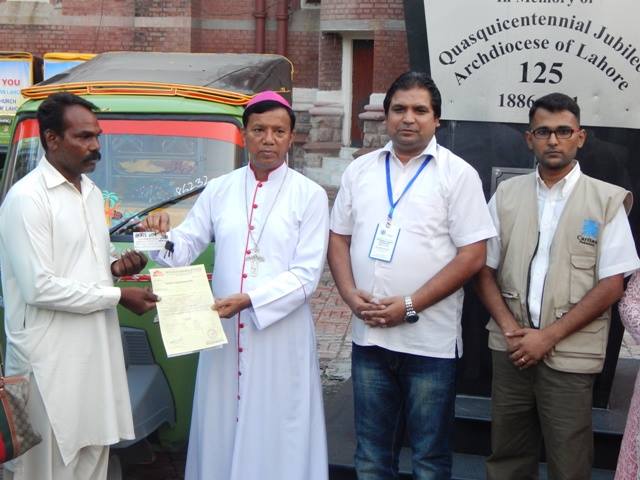 Mr. Rojar Noor Alam (Diocesan Program Coordinator/Head Operations – Caritas Pakistan Lahore) extended his gratitude to all the participants and encouraged them to remain united and determined in any difficult situation. Ms. Jahan Ara (Psychotherapist) facilitated a trauma counseling session with the victims as well. Mr. Raja Imran, Ms. Firdous Karman Toshi, Ms. Asma Yaqoob and Mr. Naeem Naz played a constructive role to organize this event.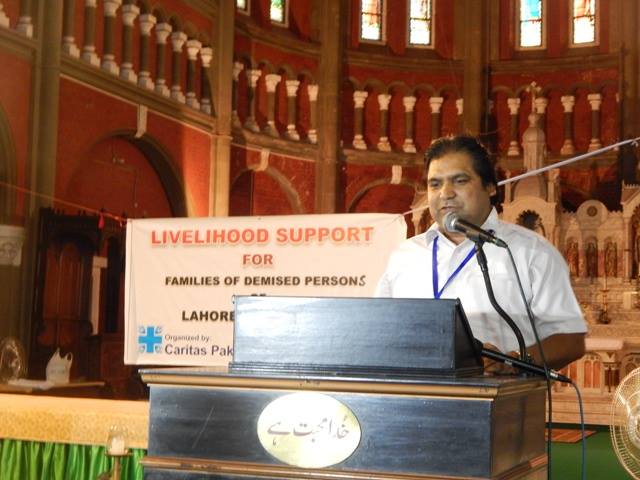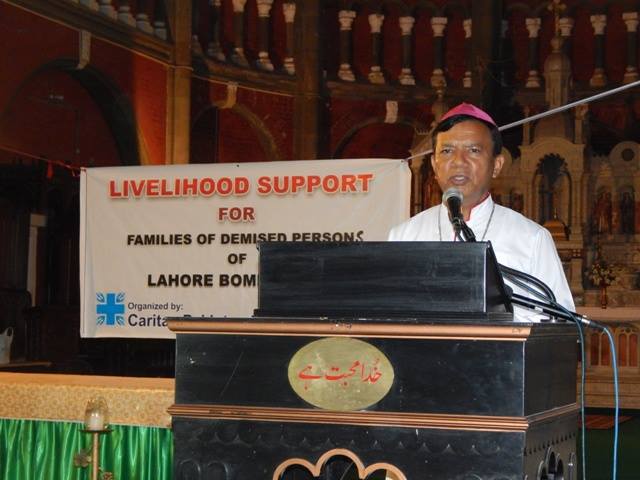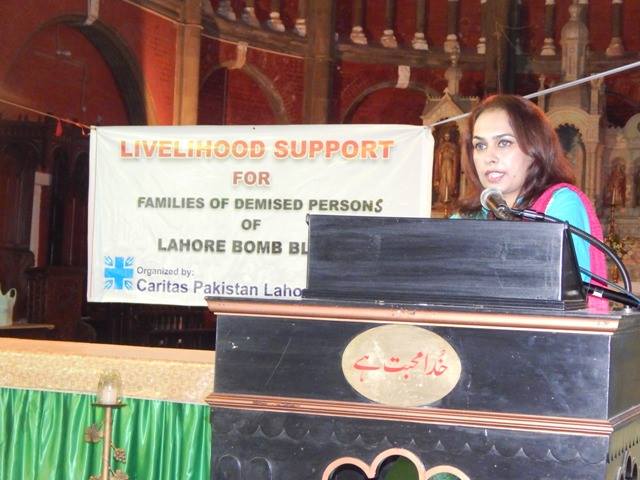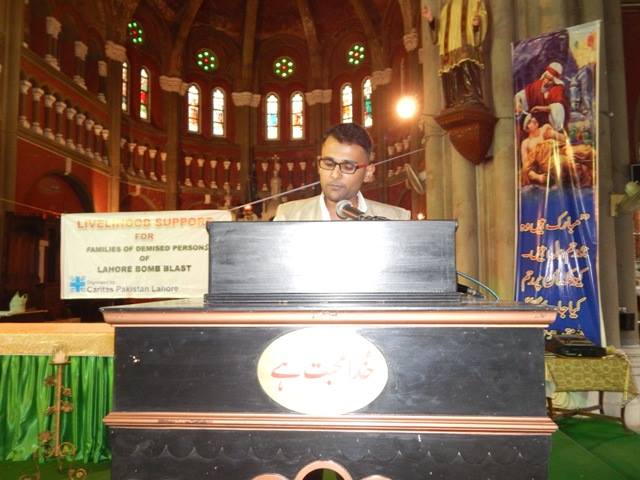 For more pictures, you may visit our facebook page on the following link
Caritas Pakistan Lahore Facebook Page
.