Peace Building and Social Harmony Program organized a one day training workshop "Training of Trainers (TOT) for Peace Clubs" on April 29, 2016 at St. Paul's Girls High School Narowal. Mr. Rafiq Inayat Project officer highlighted history of peace, current situation of the country, hindrance in peace building, and why peace is needed in our society. He added, "Many times we ignore violence as long as it is not affecting us. However, violence happening to others is happening to us, and injustice in one corner of country is injustice to all the society.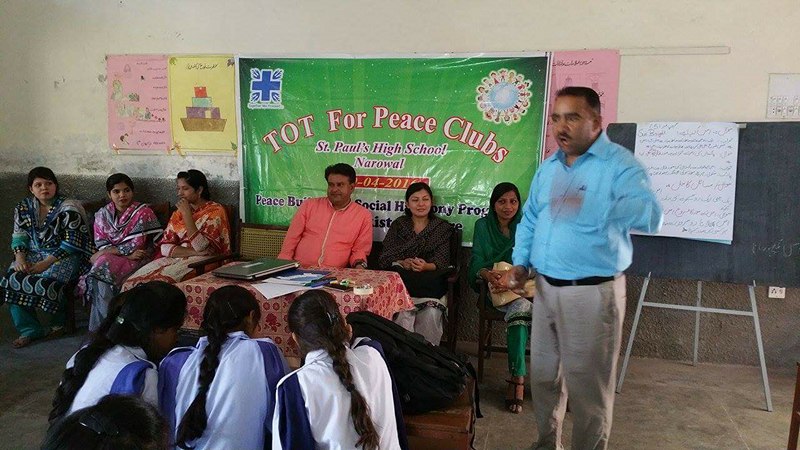 Rev. Fr. Bernard Emmanuel (Parish Priest Narowal Parish) emphasized that everyone should contribute for peace building and social harmony. He encouraged peace club member to play constructive role for peace and social harmony. Students presented their feedback presentation about peace, its hurdles and role as well as responsibilities of peace ambassadors in peaceful society after a healthy group work exercise.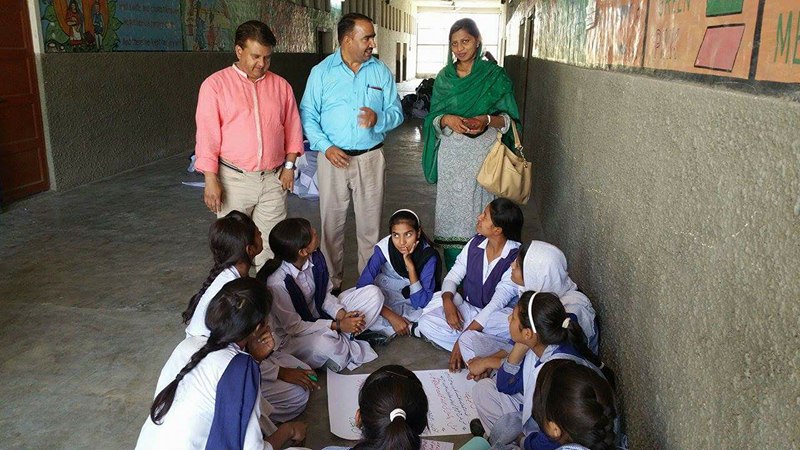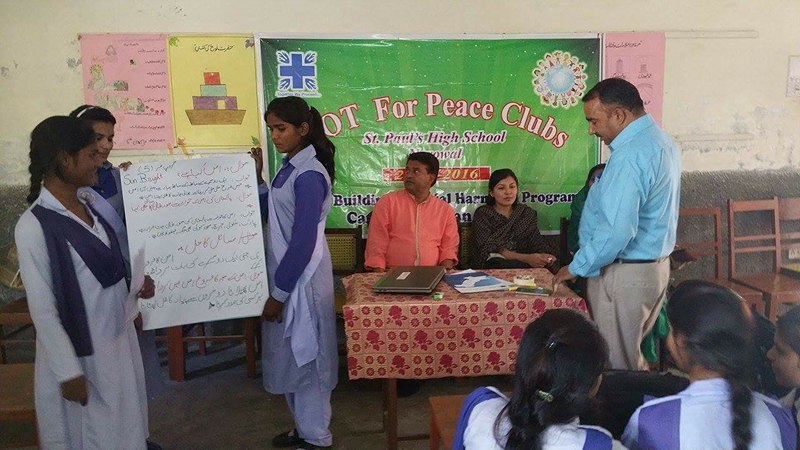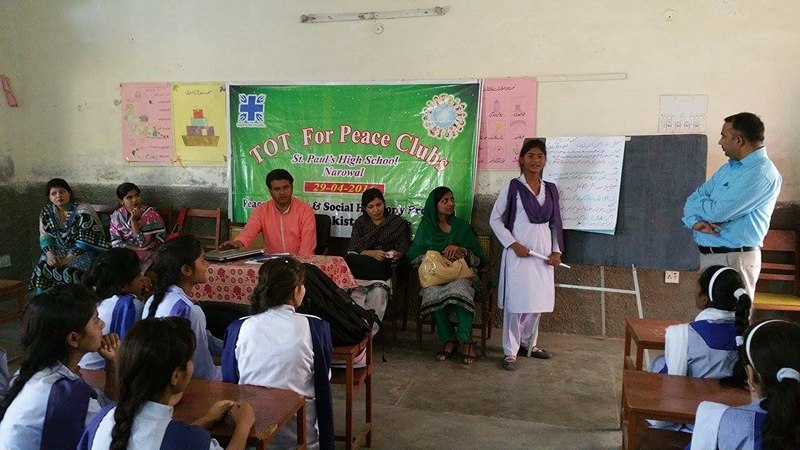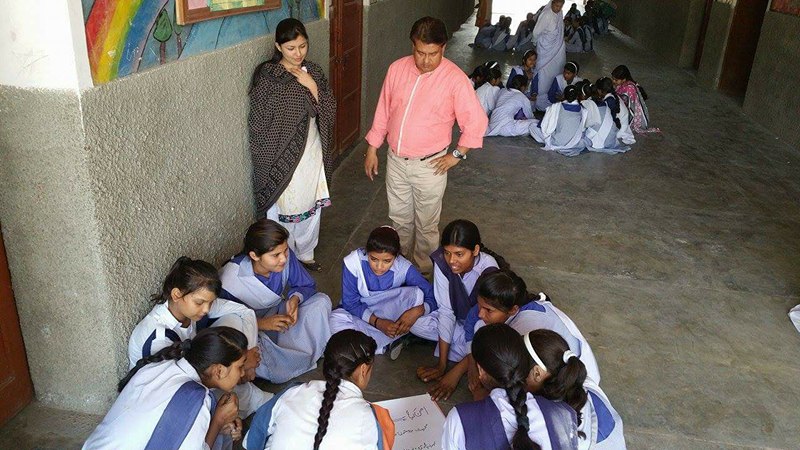 At the conclusion of TOT, Mr. Javed Neno thanked Fr. Bernard, Sr. Shamshad Peter and Mrs. Shakeel (Principal), teachers and participants for making this training successful.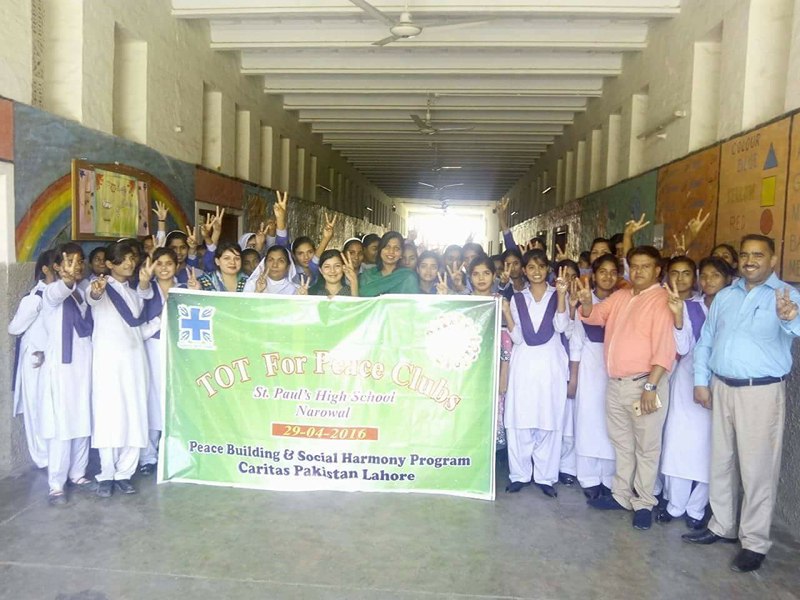 .